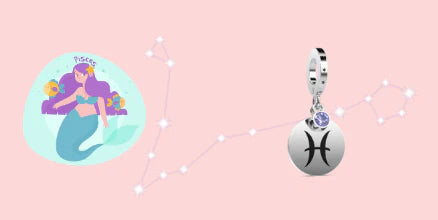 Zodiac Speak: Pisces February 19 - March 20
The water sign that rules the rest,
Pisces are known for their empathy
, insightfulness and sound judgement. Their undeniable great gut and intuition empower them to know what path they need to choose as they forge ahead.
Often mistaken to be very serious, this is sun sign is also deeply imaginative. You can often spot a Pisces happily daydreaming, and are often just as surprised as the rest of the world
when the pieces come together
in an amazing way.
Pisces signs are sensitive, and get along well in small groups of people. Sometimes, a Pisces may feel like they have an internal and external self, and they may need to spend a lot of time solo to recalibrate those two halves of themselves. A Pisces is rarely lonely when they are by themselves, and have an active imagination. Creative, Pisces love spending time reading, exploring or creating art or music, and understanding their emotions through art.
Their insightfulness and imagination often allow them the realization
that life is so much more than what meets the eye. A Pisces sign is in tune with the magic of everyday existence and can find beauty in all situations, even ones that have dim grey outlook. Recognizing these moments of beauty and being able to share them with others is what makes Pisces a creative sign, and is also what makes Pisces a soulful sign.
Pisces sometimes feels frustrated that they are seen as "more complicated" than their peers, and that feeling can make them act or seem defensive. However, they also carry a hidden love for attention, and may even don the garb of a martyr to secure it.
Pisces can sometimes wall themselves off from the world, but learning how to open up is the most challenging experience for Pisces. Of course, the fact remains that no one can read a their mind. They need to learn to let down their guard, allow people to love them, and allow for mistakes to be made.
They don't necessarily work the same way as other people do, and they may be able to get things done incredibly quickly. But it's not that they're that much faster than other zodiac signs. It's that the time they may have been caught staring into space are times that are deeply valuable to them, and necessary for any creative process. The more a Pisces understands how they work and respects that process, the better they are.