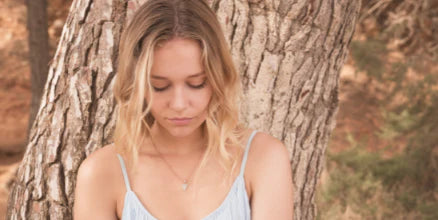 Say hello to the month of Leo! Represented by the Lion, Leos are the true Kings and Queens of the celestial jungle. Their passion and warmth is exuberant by their outgoing persona and a flair for style. Ruled by the sun, this fire sign is all heart and full of undying passion. This August, celebrate these cool cats by gifting them alluring charms from the Y Jewelry collection based on their unique personality traits.
Radiance and Warmth 
Leos are glorious children of the Sun, which is synonymous with life and vitality. They are bright, happy people full of positivity and sheer brilliance. For the Leo who is fueled by the Sun's fiery passion and glowing disposition, we recommend the Y Jewellery Radiant Sun 925 sterling silver charm with a studded Swasvoski crystal and 18k gold plating so they shine bright, like no other.
Bravery
Leos are considered natural leaders and have a personality that is bewitching, confident and bold. The celestion lions are not afraid to go after what they want in life and that shows in their admirable zeal and non-quitter attitude. One wouldn't meet someone braver than a Leo and as a memento of that we would recommend the Y Jewelry Strong is Beautiful charm in 925 sterling silver for every time the Lion in them needs a reminder of who they truly are. 
Loyalty and Stability
The fiery cats are the most attentive and loyal people you will ever meet. Their charisma and charm makes their personality extremely approachable and friendly. Stability is a classic Leo trait as they put their heart and soul into every relationship they commit to. For the Leo whose inner brightness can't help but shine, we recommend the Y Jewelry Regal Leo Charm in 925 sterling silver, real swarovski crystals and 18k gold plating.
Ambition and Determination
It's a Leo's natural instinct to strive for perfection since they are fueled by fire and zeal. They are extremely determined, focused and trust their instinct. For a Leo, ambition is injected in every aspect of their life be it personal or professional. Personal growth with actions that come naturally and seem effortless is a trademark Leo trait that makes their character highly magnetic. We recommend the Y Jewelry Evil Eye Courage charm in 925 sterling silver and real swarovski crystals to eliminate negative energy and help them achieve every goal they set their heart on.
Strength
Ruled by the heart but driven by the force of a Lion, Leo's are born rulers and take charge of their life with equal grace. Represented in tarot by the 'strength' card, the sign is synonymous with fortitude and utmost vigor. They are fearless optimists who depict emotional, physical and mental strength by their actions. We recommend the Y Jewelry Fleur De Lis Charm with the three petaled lily that was a symbol of Royal arms of France. Made with 925 sterling silver and 18 k gold plating it's the most accurate depiction of Leo's strength.
Here's to you, lions! Roar!