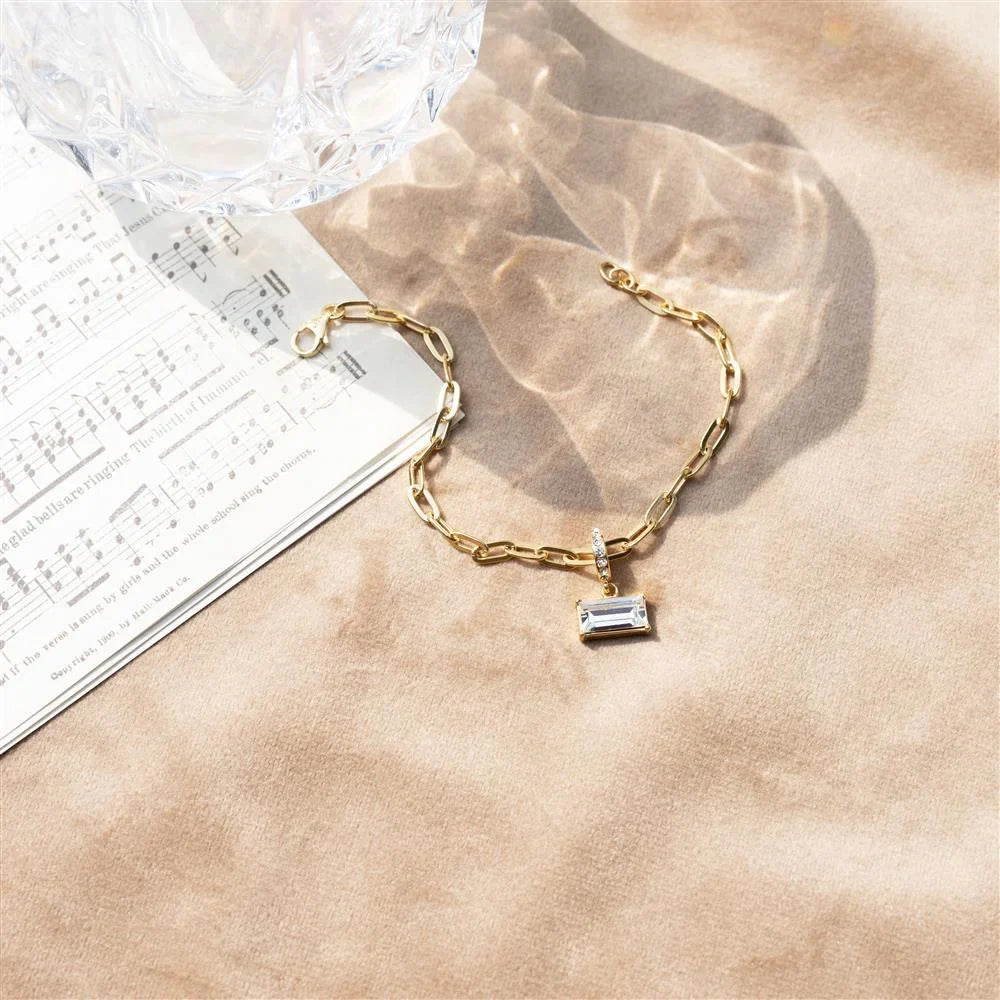 "It is important to remember that we all have magic inside us." ~J.K. Rowling
The new Magical collection is a whimsical tribute to extraordinary women, who light up the room and shine bright. They know that they have the power to create their own magic, and attain their dreams, and are unique in every which way. Each charm from the collection embodies the infinitely connected web of silken joy surrounding our lives with astounding instances. Stay Balanced Charm Life is a balancing act, managing that is the key to happiness. Bold, yet simple; straight lines contrasting the multifaceted crystal – this charm guides you to find the right balance in life by guiding you to discover life's incredible secrets.
The heart chakra is a symbol of boundless warmth in your heart that augments the feeling of being complete, supplements a deep sense of calm, and boosts your ability to love yourself unconditionally.
This charm, in sterling silver with chrysolite opals reflects these romantic emotions, is a celebration of the bond with your beautiful self. 
This six-petal flower charm is made with a cluster of emerald green Swarovski crystals set in a variation of gold, rose gold and sterling silver setting. It is simple and classic, yet makes a statement with its striking colour that often represents both hope, and luck.
This particular exquisite charm is crafted from 925 sterling silver with an 18k rose gold plating.
The shooting star, shining bright in the starry sky, this sparkling charm is symbolic of the beauty in you. Allow the energy of this charm to revitalise you, to pervade you and become a sign of your alluring vigour. Made of 925 sterling silver, the magical luck charm features a star embellished with gleaming white crystals.
Who says you can't look nice and ward off the evil eye at the same time? 
That's just what this lovely gold charm with Swarovski crystals can do! 
Designed to fend off the true malevolent eye, this dainty charm exude the power to defend yourself and ward off unwanted thoughts and energies.
This 925 sterling silver openwork hearts and crystals charm features an elegant design to manifest your affection. An intricate weave of hearts, connected with each other, as resplendent symbolism for the unconditional love that you deserve.
The links of love you share and show your cherished and treasured, when gifted, it will let them know how much they mean to you.
Just remember, magic is something you create!
And Y Jewelry's Magical collection is created to reflect you, in every which way.