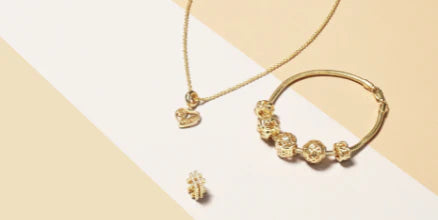 At Y Jewelry, we know that you are unique, a myriad of emotions and indefinable capabilities. And you are precisely the reason why our jewelry stands to embrace the ever-changing definition of precious that we embody: the realms of power we keep drawing.
Our inspiration is made of living material, its spice, its troubles, its intensity and its overflow. The bursts of joy succeeding to the silent resiliencies. The hollow that shapes the full, both united in one movement. The flow of our multiple selves in motion.
We state a luxury of openness that celebrates the rich and precious hues of life – and like life, there are no limits to the options of our charms. There are spiritual Karma, hobby-inspired, love and passion inspired. There is something for the person who loves some bling, more for those chasing all things magical and for the out-of-the-box people, there are alphabet charms to define yourself better.
When you create with Y Jewelry, you can be rest assured your bracelet will be as unique as you. But that doesn't end there – Each of these charms, and more added each day to our existing collections, have a wide array of bracelets of different textures.
The flexibility of the charms begins with what kind of base you want – kind of bracelet, necklace or hoops – after all you should be able to wear it how you want. The next step is the finish – precious 18k gold, leather, 925 sterling silver, rose gold, wonder beads, and the list goes on.
Macrame strings & wonder beads for the simplistic pleasures; leather or serrated for the classic look; and strongest link bracelet for the statement making.
Take a step further and you can wear a string of charms around your neck – or around your ankle.
Think a little boho-chic look on the beach, perhaps in Goa or the Maldives?
If you want to stand out, you can also look at upping your style quotient with our hoops – elevate with mix-n-match charms, stack multiple in hoops. Hoops can be big or small.
You are only limited by your imagination at Y Jewelry.