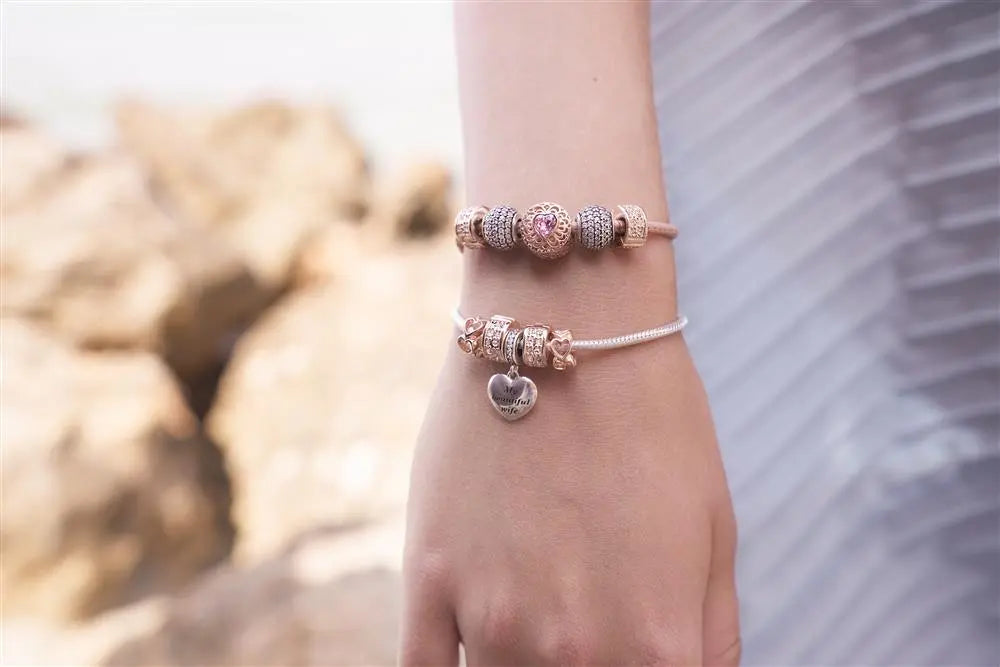 Turn up your stacking game!
Stacking is a jewelry trend that the Y Jewelry team absolutely is in love with. It adds a look of chunkiness, and lets you show off your sparkling personality – you can be edgy, chic and a little bit bohemian, all in one look.
It's quite easy, thin chains that complement each other, with charms that dangle create layers that are fluid and free. Here are some simple ways to stack and style your way.
Find the perfect bracelet
If you are a beginner at the art of stacking, we recommend you start with 2-3 bracelets. You can use our charm curator tool to build individual sets, to give each bracelet a theme. The permutation and combinations that one can have to build your sets are numerous – and makes yours as close to being unique, just like you.
Accentuate your stack
You can mix it up with different finishes – silver, gold, or rose gold. Add leather and chain to the mix! Then the charms step in for building onwards and upwards.
Create your look
For the ones giving it a go for the first time, you can have the
first bracelet with hanging charms
, another with alphabets – your name, a hashtag that defines you, initials – and a third with separator or small charms. This way the bracelets won't look too busy.
You can add some function to it, by wearing a watch in the middle of the stack, adding a little bling to your day. And if you, already have some charm bracelets lying around and you want to inject some life into them, our Y Jewelry charms fit on other branded bracelets seamlessly – helping you to make it look just like new!
We try to make your journey into the fascinating world of charms as effortless as possible. If you are confused about building your bracelets, you can hop over to the
Look Book section
 on our website, where we have curated a wide variety of ready-to-wear sets that you can immediately checkout.
There are no rules to the art of stacking, so don't be overwhelmed. Just have some fun building your very own set – and make sure that each creation expresses who you are.