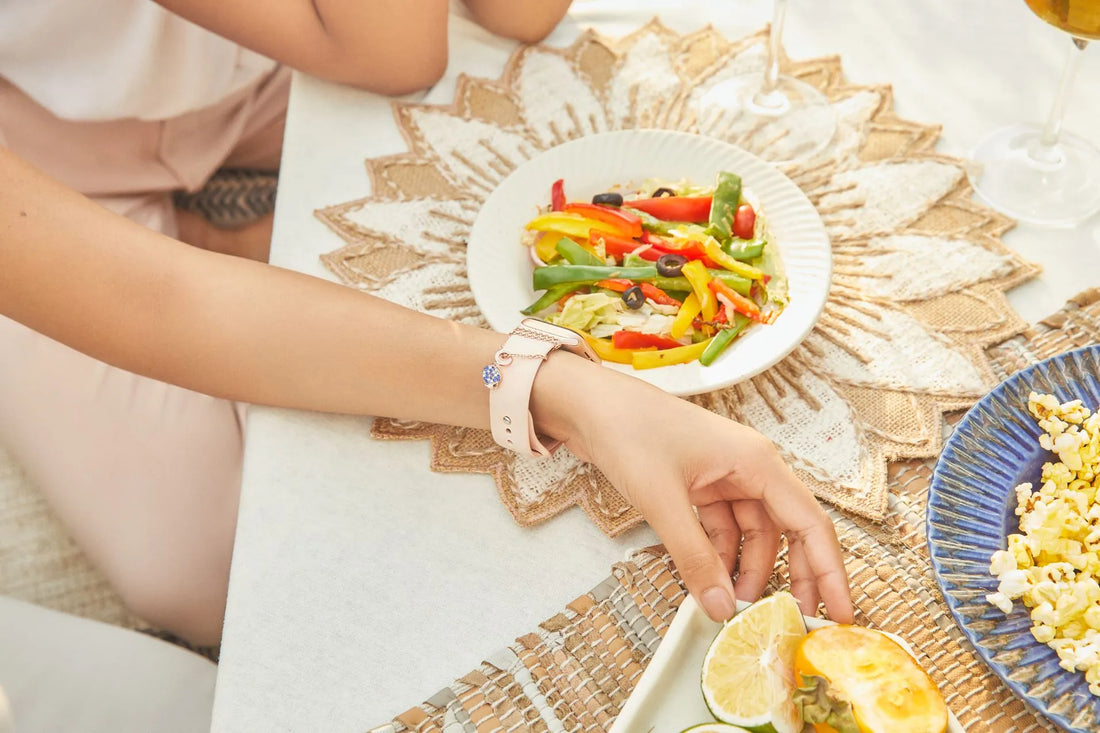 The Most Creative Ways to Use Charms & Accessorize for the Day
Do you like to collect different types of charms? At this point, your bracelets, necklaces, and earrings are probably packed with these little decorations. You can always get new chains to attach them to – but why limit yourself to only those areas?
There are plenty of ways for you to show your charms off – not involving the classic methods. Here are the most common ones.
Attach Them to Hair Accessories
Do you feel like your hair accessories are dull? In that case, you can make them look more interesting with charms. If you have a clip, some pins, or even a holding stick you are bored of, you can add more personality and make them look unique with the right charms.
Attach Them to Your Bag
If you want your bag to stand out, you may use charms to breathe some life into it. For example, if you have a dull black leather handbag, you may use some sterling silver charms.
You can attach these charms to a zipper, or you can create a special chain for your bag. Add some pretty items, such as an angel charm, or even a shiny snowman (depending on the season) to embellish your bag. Moreover, you can let your personality choose the charm.
Attach them to Hair Braids
If you like to wear those thin hair braids, you are probably aware of how odd the tied ends usually look. You can fix that by tying a charm in there. A delicate spark charm would look very pretty hanging from your hair.
Catch Them on Your Shoelaces
Do your shoes look boring? Perhaps you have this pair of amazing Docs, but somehow, something seems to be missing. In that case, you may want to catch the charms on your shoelaces. It will add an extra sense of style, and your shoes will look even more amazing.
Add Them to Your Zippers
Perhaps you have a hoodie that you like wearing on a daily basis. Or perhaps your coat has some zippers that look dull. In that case, you may want to decorate your zippers with them. Bow charms are usually perfect for this.
If your zipper holder already has a hole in it, then all you need to do is attach the charm. Things are slightly more complicated if the zipper holder does not have a hole. In this case, you may want to remove it altogether. Attach a hoop and then use the charm as a holder. It will be both pretty and functional for your clothing.
Make a Chain for Your Pants
Are you a fan of the Goth, punk rocker look? Do you like wearing chains on your pants? In that case, you may want to give your chains an update and attach some charms to them. You will make them look special, as each chain likely represents something important for you.
The beauty of these chains is that you can fit more charms than you would on a regular charm bracelet. This is a great option if you are a collector and have multiple charms in your jewelry box. You may buy the chain wholesale, together with two clips, and then work on it until it reaches your desired length.
Add Them to Your Watch
If your watch has hoops or small holes that could fit a hoop, then you may want to consider adding your charms to it. For example, if you have a delicate-looking watch, an emerald green heart charm would look amazing.
Make a Boot Bracelet
Your hands are not the only ones allowed to wear a bracelet. And just because you are wearing boots, it doesn't mean you can't wear something around the ankles. Simply go for a boot bracelet, where you may easily attach more charms.
Take a chain and shorten it enough to circle the ankle area of your boot. After that, attach the charms that you wish to display. These bracelets work best with a pair of long boots with heels, but you are free to choose the design that you want.
Attach Them to Your Cell Phone Case
If you want to wear the charm at all times but do not want to continuously move it from one piece of clothing to another, you should consider adding it to your phone case.
You'll likely be wearing that case for a long time, and since you will be protecting your phone for dear life, your charm will be safe. It's a great option to add a twist of personality to your phone. For instance, if you love music, a guitar-shaped charm would be a great addition.
Wear Them as Cufflinks
The right-sized charm can work as a cufflink if you like wearing shirts. Simply attach them to one side, and then pass them over like you would with a regular cuff. They are more stylish compared to the cuffs or buttons that you would normally use.
Bear in mind that the charms should be big enough to pass through the button hoops, but not too small to slide out of them. Circular charms such as this wheel of fortune are recommended in this case. That being said, as long as you can get it to stay put, any charm will do. If you are in the mood for some DIY, you can attach them to the buttons of your shirt.
Add Them to a Scarf
If you like to wear scarves, then you may want to try attaching your charms to them. This is a good option for people that love wearing these neck accessories but are not big fans of chains/necklaces.
Charms work best if you attach them on skinny scarves, as these do not create folds to cover the charm. Still, if you attach them to the ends, you can use pretty much any type of scarf. As a bonus, it will add weight to the scarf, preventing it from getting flown by the wind.
The Bottom Line
Charms are beautiful and versatile and can be attached to pretty much anything. They complement your personality, and you just need to decide which area you need to accessorize. Choose the charm designs that hold meaning to you and create a story with every piece you get.