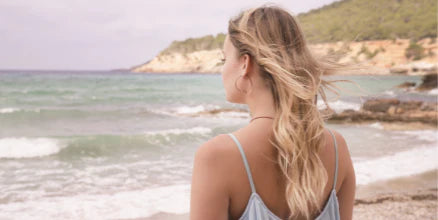 She's Magic Women's Day: March 8
Women are the real architects of society.
-Cher
She comes in every size and form – mother, daughter, wife, girlfriend, sister, niece, mentor, boss, best friend – and we love them regardless. They are women of worth whom we could not take a step without.
MOM:
She is the definite of infinite. Mothers are an example of never-ending love, tirelessly giving at every juncture. Celebrate each night that she has stayed up taking care of you, shed tears of joy for your successes, cried when you cried. Because strong women raise women of worth – and no one is stronger than your mother.
Partner-in-Crime
We all need that best friend who pushes the boundaries, when it comes to having your back. The ladies who lunch, laugh and fiercely love each other. She is the family that you chose, and you just know that she has the ability to run the world!
You also have your wonderful sister, who has come into her own. From Squabbling sisters to joined at the hip. She is your lifeline and if you want to gift her something unique, what better way than defining her with a Y Jewelry charm bracelet. Just head over to the Sets collection and spot something that she would like, or customise it with the help of our Charm Curator tool.
#BossBabe
What about that Boss Babe? The mentor, who has broken the shackles and figured out how to have it all? She has the job, the style, the life and the fun. She doesn't believe in settling for anything, but aspires for more. At Y Jewelry, there will never be any dearth of choice.
Now, for the most important woman in the world… YOU?
How many boxes did you tick? When recognising all that talent around you, don't forget yourself! Celebrate you – because we know you make a difference.
Happy Women's Day!