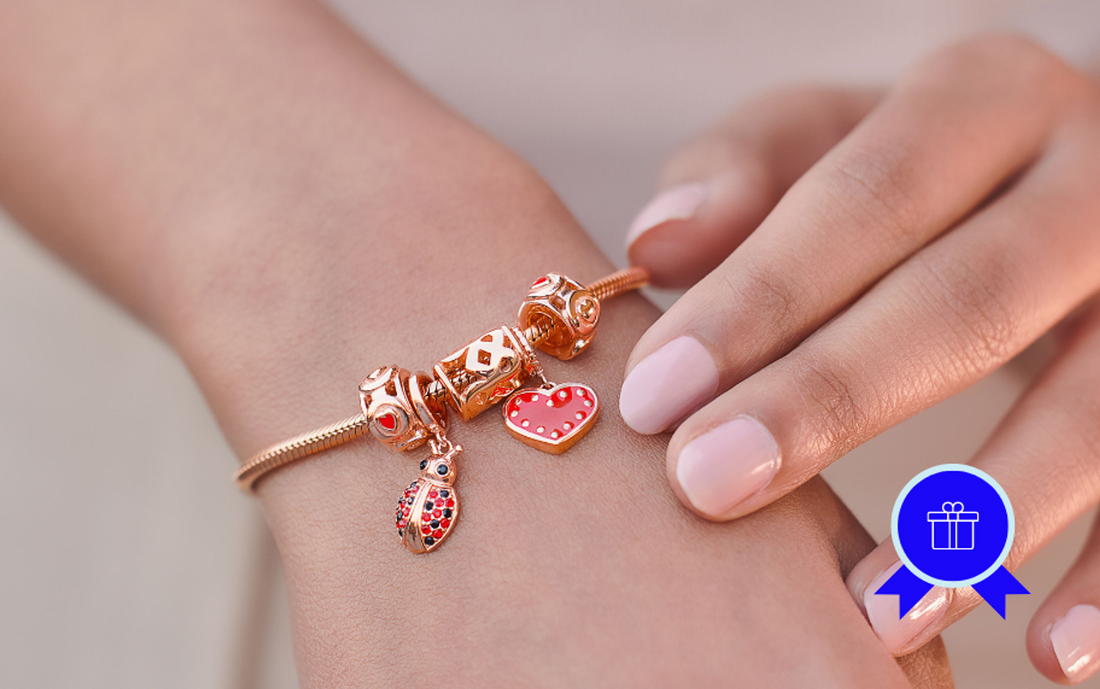 Join the Y Jewelry Club & Earn Points Every Time You Shop
Welcome to the Y Jewelry Club, where every action counts and rewards await! We're happy to introduce you to our exclusive loyalty program, the Y Jewelry Club. By becoming a member, you can earn points for every action you take, and enjoy exciting rewards every time you shop with us.
How It Works: Earn Points with Every Action
Sign up and get 1,250 points
To get started, simply create a Y Jewelry Club account, and we'll instantly reward you with 1,250 points. It's our way of saying thank you for joining our community.
Start accumulating points
We believe in making it easy for you to earn points. 
Shopping:

Every time you make a purchase, you'll earn points. The more you shop, the more points you'll accumulate. For every ₹1 you spend on products, you will receive 1 point. So, for example, if you buy ₹100 worth of products, you will receive 100 points. It's a straightforward way to earn points while indulging in your favourite jewelry pieces.

Celebrate Your Birthday:

When your special day arrives, we'll make it even more memorable by giving you 2,500 points as our birthday gift to you.

Share on Facebook:

Share your love for Y Jewelry on Facebook, and we'll reward you with 500 points.

Follow us on Instagram:

Stay connected with us on Instagram, and we'll add another 500 points to your balance.

Leave a Review:

Share your thoughts and experiences with Y Jewelry by leaving a review, and you'll earn 500 points.

Add a Photo to Your Review:

Enhance your review by adding a photo, and we'll give you an extra 750 points.

Add a Video to Your Review:

Go the extra mile and include a video in your review to earn 1,000 points.
Redeem Points for Exciting Rewards
Once you've earned enough points, it's time to enjoy the rewards! Redeeming your points is simple and rewarding. For every 5 points you accumulate, you'll receive ₹1 in value. 
Here are some examples of how you can use your points:
₹100 off:

Use 500 points to get ₹100 off your purchase.

₹500 off:

Redeem 2,500 points to enjoy a ₹500 discount.

₹1,000 off:

Accumulate 5,000 points and treat yourself to a ₹1,000 discount on your next order.
Refer a Friend
Sharing the joy is even more rewarding with the Y Jewelry Club. Refer a friend to Y Jewelry, and they'll receive ₹50 off their first order of ₹1,000 or more. As a thank you, you'll also earn ₹50 in points for each successful referral.