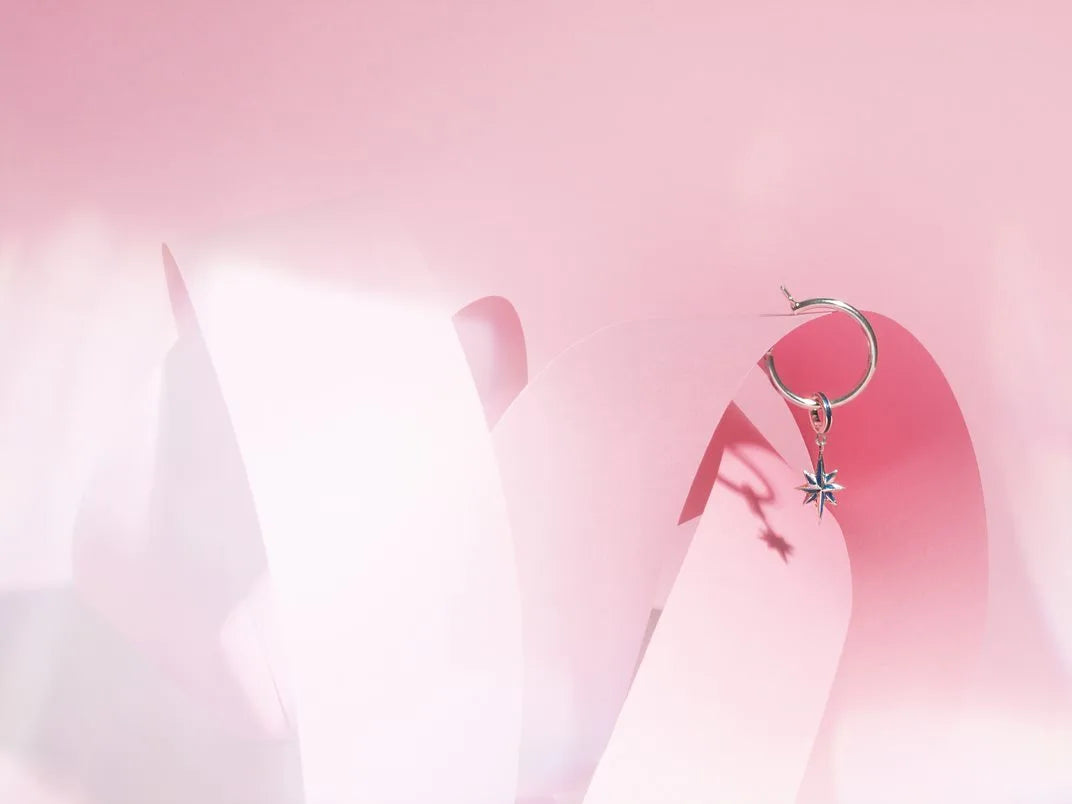 Jewelry Charm Summer Trends for 2022
There's nothing like jewelry charms to warm your heart and lift your spirits on any given day. They say no matter how tough a day lies ahead of you if you're in your best apparel and trendy jewelry (you'll sail through anything.
It's true, though: dressing up well does impress others, but on a personal note, it really boosts your self-confidence and spirits. No one enjoys looking at a frazzled, unkempt, and unadorned image of themselves in the mirror. But when a groomed and trendy person looks back, your confidence, your spirit, and your enthusiasm soar even higher.
Out of all the jewelry pieces, charms have their own special place. If you, too, are a charm collector like us, here are the top jewelry charm summer trends to note for 2022.
Promise Charms - Heart Shapes
Promising charms are one of the most thoughtful jewelry items to wear or gift. These charms symbolize love, commitment, and a promise of togetherness for a lifetime. From being romantic to a celebration of friendship or special relationships, promise charms are going to be ruling the charm trends for 2022.
Besides, love never goes out of style, and neither will your promised charms. If you're set to update your jewelry this year, make sure to add a stunning promise charm in sterling silver, sapphire, or any other material of your choice.
You will have these in heart shapes, with tiny messages of love engraved upon them. Hearts, in all shapes, sizes, and materials, are stunning, and filling up your jewelry collection with an array of heart promise charms is a trend-forward idea.
Stars and Moon
Astronomical objects have never failed to fascinate us, and even today, these objects are common features in poetry, romance, and fanciful works. Since we all love a little bit of fairytale in our lives, you'll be glad to hear that stars and moon charms will be back in action this year.
Stars have never really gone out of style in the jewelry world, and according to jewelry experts, these symbols embody femininity, ambition, good luck, positivity, and fame. Some of the trendiest astronomical charms this year will be the sparking moon and stars variety.
Feather Charms
When it comes to feathers, we don't even need to look at the trend charts to know it will be at the top. Feathers and leaves, like heart and astronomical symbols, have always held onto their superior position in jewelry styles too.
As always, in 2022, feather charms and leaf style will rule among the trendy jewelry innovations 2022. Feathers also embody good luck, and for years, people have worn feather styles as good luck charms. Moreover, they say feathers serve as a source of communication between spirits and humans.
While we're not sure how strongly you'll be able to connect with your special ones in the other world, we can guarantee that feather charms will surely make you feel gorgeous.
Flower Charms
Flowers never fail to please women, and nor will they do so in the form of charms in 2022. Women seem to share a closer bonding with nature and all its beautiful gifts. This year, let your charms bring in the essence of Mother Earth by opting for natural elements in your jewelry items.
It's also true that flower charms have been a source of delivering messages since early times. This is why each specific flower has its distinct missive in it. While some flowers symbolize hope and new beginnings, others stand for love.
Dove Charms
Doves and beads are an unbeatably charming combination. They make for the most striking and eye-catching jewelry pieces. If you're on the verge of a new beginning or at a high point in life, there's no better way than to celebrate with a Dove-shaped charm.
We love all trending jewelry charms, but there's something unparalleled about doves. Doves symbolize eternal love, peace, and hope, and in the form of a jewelry piece, it also serves as a promise of never-ending commitment. If you share an unbreakable bond with someone, a dove charm is an ideal way to remind yourself of them daily.
Bees
Are you a passionate worker? Do you strive continuously to be better and do better? Then the bee charms are just for you. This ruling jewelry trend is not only super cute but also a refreshing reminder on days you're working the hardest, but your morale is at a low.
Bees stand for diligence, perseverance, and hard work. If bees don't strive continuously to provide us with honey, we'd be missing out on a lot of goodness in life. What's more, these beautiful creatures of nature also facilitate the communication between honey and flowers.
In our daily lives, when we're doing our best to perform better, bee charms will not only complement your attire but also epitomize your diligence, hard work, and dedication to the community. Along with this style, you'll find a lot of variety in the form of illuminating fly charms and others in jewelry stores this year.
Eternity Knot Charms
If you're looking for the most dramatic trends in the charm category of jewelry aisles, be sure to look for the eternity knot varieties. Eternity knots may be simplistic in nature, but they're of far more sentimental significance than anything else.
For any relationships in your life that transcend the ordinary, there is no better symbol to embody it than an eternity knot. Of all the innovative charm styles that will be dazzling us in 2022, it's going to be hard to stop admiring eternity knots.
As a matter of fact, eternity knots have also denoted eternal love, meaning there is a start or finish time frame for a special bond. If you share a relationship or more like this in your life, grab the eternity knot charms to remind you of how blessed you are as you wear them.
Embracing Gratitude
We have all lived in a state of darkness, despair, and distance in the past two years. Perhaps this is the time when we all realized what we had taken for granted. Now that we have learned the importance of gratitude and being always thankful for all our blessings, there's a better way to do it than embracing gratitude charms.
These spectacular charms will feature the word gratitude in a stunning circular arrangement in sterling silver, gold, and rose gold.
Evil Eye Charms
There was a time when more than complimenting an outfit, charms and amulets served more as a form of protection from the evil eye. Combining style with protection, here's a unique innovation in the charms category that you will frequently see in the jewelry trends for 2022: evil eye charms.
These charms typically feature a combination of a white and blue enameled evil eye as well as the infinity sign. Although simplistic in design, the talismanic evil eye will not only guard the wearer but also add an interesting style element.
Final Thoughts
Charms are stunning pieces of jewelry that add a level of glamour, fashion, and grace to all outfit choices. From complementing your daily wear to make them look a bit more special out of the ordinary to being the stunning centerpiece of your attire for fancier occasions, charms are always a smart choice.
From astronomical figures to natural elements and promises of unending love, as always, the charm category of jewelry stores promises to be just as exciting as always.