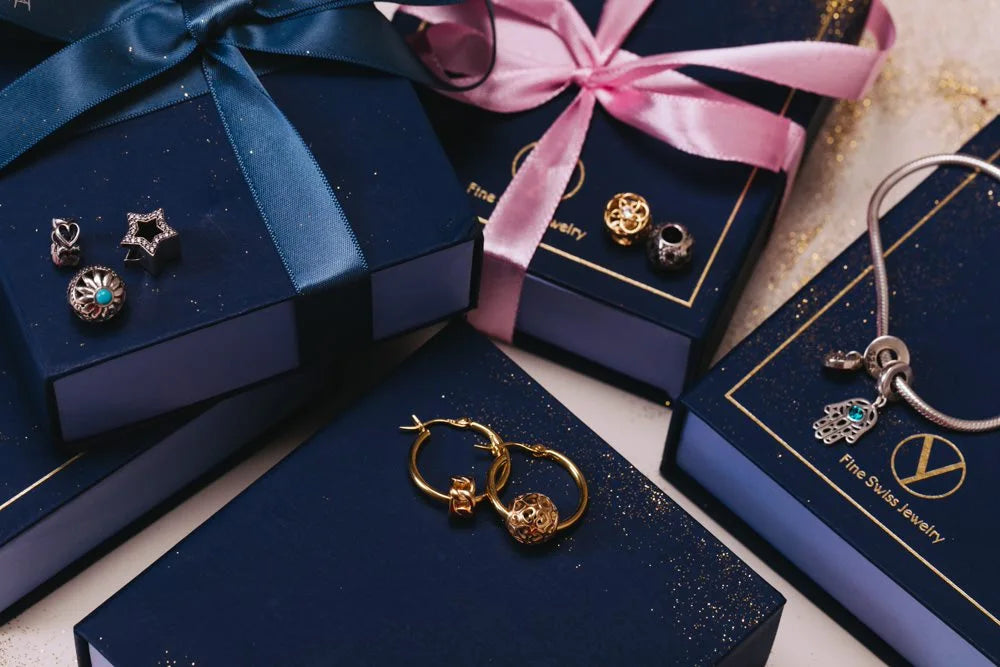 How Often Should Jewelry Be Cleaned?
The jewelry items you wear every day can look worn out. Coming in contact with your cosmetic products, such as perfume, moisturizers, and makeup, can especially do a number on your jewelry.
Secondly, the oil and sweat from your skin can affect the jewelry's appearance. If there's one thing we all care for, it is the immense value of our cherished pieces.
Hence, it is no wonder we're always looking for ways and DIY methods to keep our jewelry looking sparkling and new. But how often should you clean your jewelry items? Should you follow certain steps for storing it safely too? Below, you'll find everything you need to know about cleaning and storing jewelry.  
Jewelry Cleaning- Appropriate Schedule  
Jewelry experts from the industry recommend that you should clean your jewelry, including its box, at least once a month. But you're wearing certain jewelry almost daily or more regularly, or for items that get dirty sooner, it is important to clean when necessary or twice every week.  
These can include jewelry like earrings, rings,
lockets
, chains, etc. It would help to customize your cleaning schedule according to the jewelry items you own and the frequency they start looking dirty.  
By entirely neglecting your jewelry, you could diminish its value, ruining the exquisite piece. When a specific jewelry item keeps getting dirty, it also loses color, becomes darker, and loses its sparkle. Eventually, the piece loses its value and charm too.  
Consider the Duration of Wearing  
In addition to taking note of how often the jewelry items look dirty, you must also consider the regularity of wearing them. An interesting thing about diamond rings is that they are more capable of withstanding wear and tear.  
You wouldn't find this quality in opal or cameo rings. Since diamonds are so resilient, you can clean your diamond jewelry items more often and aggressively than other precious stones. For instance, if your diamond ring is always on your finger and tends to dirty often, you can scrub it once a fortnight.  
As for a thorough cleaning, a professional cleaning session at your jeweler's once every six months would be a good idea, as for the more fragile jewelry pieces that you don't wear daily, you should refrain from exposing them to liquids often.  
If you wear a fragile ring daily, the most you can do is give it a quick wipe gently with a damp, soft toothbrush and a polishing cloth.  
Tips for Jewelry Cleaning  
After you have decided on a cleaning schedule for your jewelry pieces, you should focus next on the appropriate methods for each piece.  
It is important to be extremely careful while handling the pieces not to damage the precious materials, links, and intricate work inside. Let's take a look at some of the safe ways to clean your jewelry at home:
You could get an ultrasonic cleaner for jewelry items that require heavy-duty cleaning. Many models are available in stores that safely clean jewelry items, coins, and even eyeglasses. This device uses sound waves and steam that does not damage the jewelry material but make the pieces come out looking shiny and brand-new.  
You could choose a soft little brush with polymers and micro-fine cleaners for your diamond jewelry. These will make your precious gemstones shine and sparkle like new.  
You could opt for a non-toxic washing liquid for jewelry for dirtier pieces. These products generally work well for all jewelry types, but it is important to refrain from harshly scrubbing. You can even soak the jewelry items in the solution and brush them very delicately to remove the dirt away. However, if you're unsure whether the solution is safe for your jewelry, you could always consult experts.  
How to Clean Sterling Silver Jewelry  
One of the best ways to clean your sterling silver jewelry at home is to use simple home ingredients: baking soda and water. You must prepare a paste by combining two parts of baking soda with a part of water.  
Apply this paste gently to your sterling silver pieces and let it dry completely. Once the paste dries off, you must rinse it away, then gently dry it with a soft microfiber towel or cloth. It can help remove stains, clean the material, and help preserve it.  
Other useful home ingredients for cleaning sterling silver jewelry include:
Diluted toothpaste and a brush with soft bristles. Ensure that the toothpaste does not contain a whitening formula.  
Soaking sterling silver pieces in baking soda and vinegar will also remove tarnish and make the jewelry sparkle like brand new.
Olive oil and lemon make a good solution for cleaning sterling silver jewelry and restoring its shine.  
Jewelry Storage and Maintenance Tips
The following tips will keep your jewelry looking good as new:
Proper Storage  
Whether silver, diamonds, or gold, you need to store them in a dry, clean, and cool place regardless of what sort of jewelry it is. The storage option for jewelry items is a jewelry storage box that features a soft cloth lining inside.  
This will prevent dents and scratches from occurring on the pieces. Moreover, you must wrap each jewelry item carefully in a tissue or soft cloth and keep the pieces separately from each other to keep them from tangling, braking, and scratching.  
Extreme Weather  
If you have to step out of the house while wearing your jewelry in extreme weather, you should carry the pieces in your bag and put them on only after you're indoors. Putting them away will keep them safe from your sweat and outdoor elements, and they will not develop a darker color.  
Remove Jewelry in Showers  
You should remove all your jewelry items first whenever you're about to get into the shower, a pool, or a hot tub. While most metals that go into your jewelry are usually sturdy, the chemicals in tubs, pools, saunas and other places can make their beauty fade.  
Bring Your Jewelry Out of the Storage  
It is not very common to wear expensive jewelry items, like diamonds, other precious stones, and even gold. Many of us leave our precious jewelry items in storage for months, often not taking them out at all.  
You may be surprised to discover this, but it is in the best interest of your jewelry to wear them often. If not, then you should at least run each of your jewelry pieces through a thorough inspection from time to time to keep it free from damage, grime, and dirt.  
Final Thoughts  
Jewelry pieces remain in optimal shape and free from corrosion, tarnish, damage, and discoloring when we take great care of them. One important way to do that is to schedule timely cleaning for jewelry items as soon as they begin getting dirty.  
While the cleaning sessions may vary depending on the material type, gemstone, exposure, and wearing frequency of the pieces, you must not neglect cleaning them.