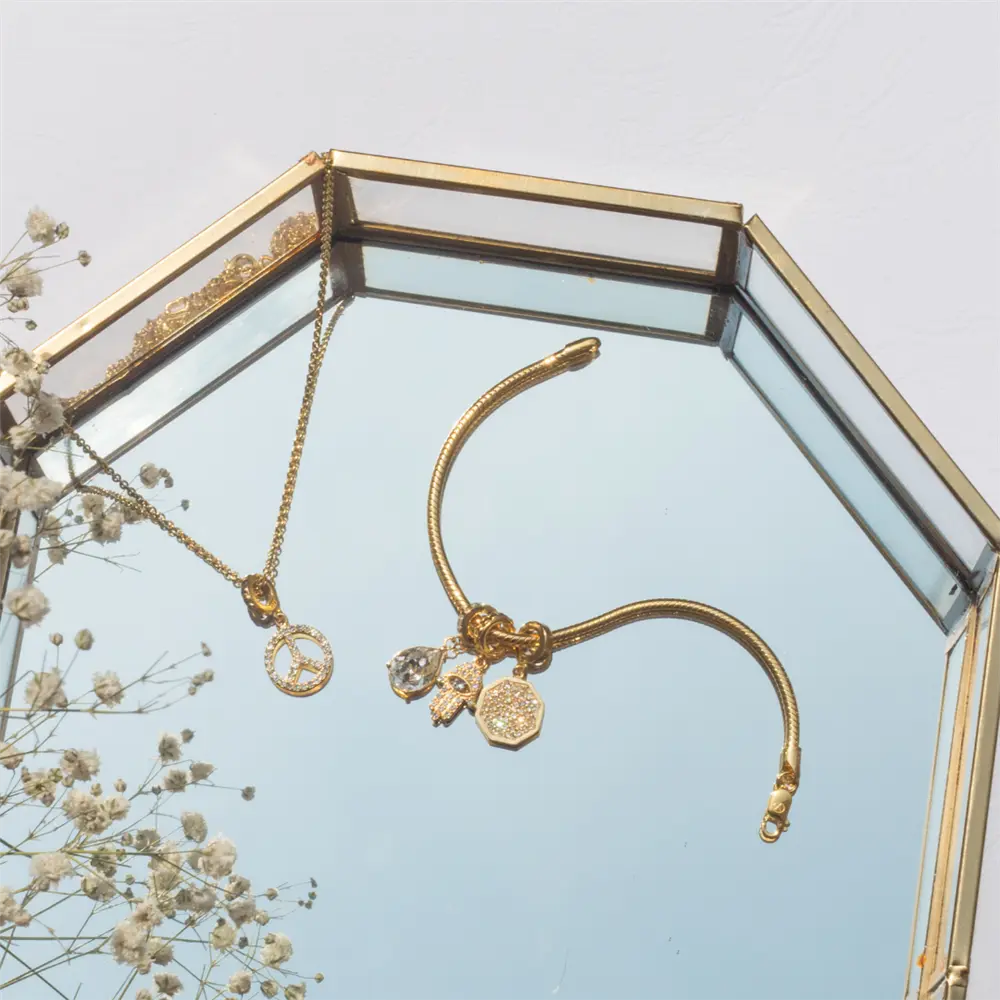 Be Festive & Fabulous with Y
The festive season in India is a series of magical occasions, with family and with friends. This year, an intimate affair, you can also mix-it-up with your ensemble – traditional meets a modern twist. No matter what you choose, one thing is clear, we have beautiful jewelry to elevate your fashion game.
Our offerings give you a plethora of options, beginning with necklaces. Feel more confident by wearing your personality – customise a piece to define you, and our Swarovski-encrusted charms will add the sparkle!
You can also choose from some of the stunning creations from our MM for Y Jewelry collective – our creative collaboration with Masoom Minawala. This collective is the confluence of Masoom Minawala's unique style & sophistication with Y Jewelry's ability to transform emotions into charms, and is bridged with the element of minimalism. It is like her – aspirational and rich in experience.
This neck chain, with genuine Swarovski crystals, is an elegant accessory that goes well with any outfit – Indian, western or fusion! Flaunt it with a chic blouse or even a saree – it is a timeless piece that nestles against your neck and the large crystal in the middle rests between your collar bone. Made up of 925 Sterling Silver with 18k gold plating, this chain is a must in your accessory collection.
Another effervescent offering is the pear drop charm that adds an understated oomph to your look. This drop, is perfect to wear from desk to dinner; and is the most versatile accessory that you can have on your dresser!
Underplayed and understated, a pair of our gold hoops or bracelets, can also transform from simple to dressy, with your choice of charms. They are a solid accessorising choice that glam up your look – a stylised chunky charm bracelet is a head turner and even a conversation starter with your friends.
And what is better than a Y Jewelry charm bracelet? Two, Three or even Four stacked up on your wrist! Stacking is a trend that the Y Jewelry team absolutely is in love with. It adds a look of chunkiness, and lets you show off your sparkling personality – with charms that dangle create layers that are fluid and free. You can mix it up with different finishes – silver, gold or rose gold.
With Diwali around the corner, if you want to shine bright, there is nothing better than Y Jewelry – because we know you sparkle and create the perfect options for you to be your best self. We also have gift cards available on our website, so it's a great Diwali gift for your loved ones!